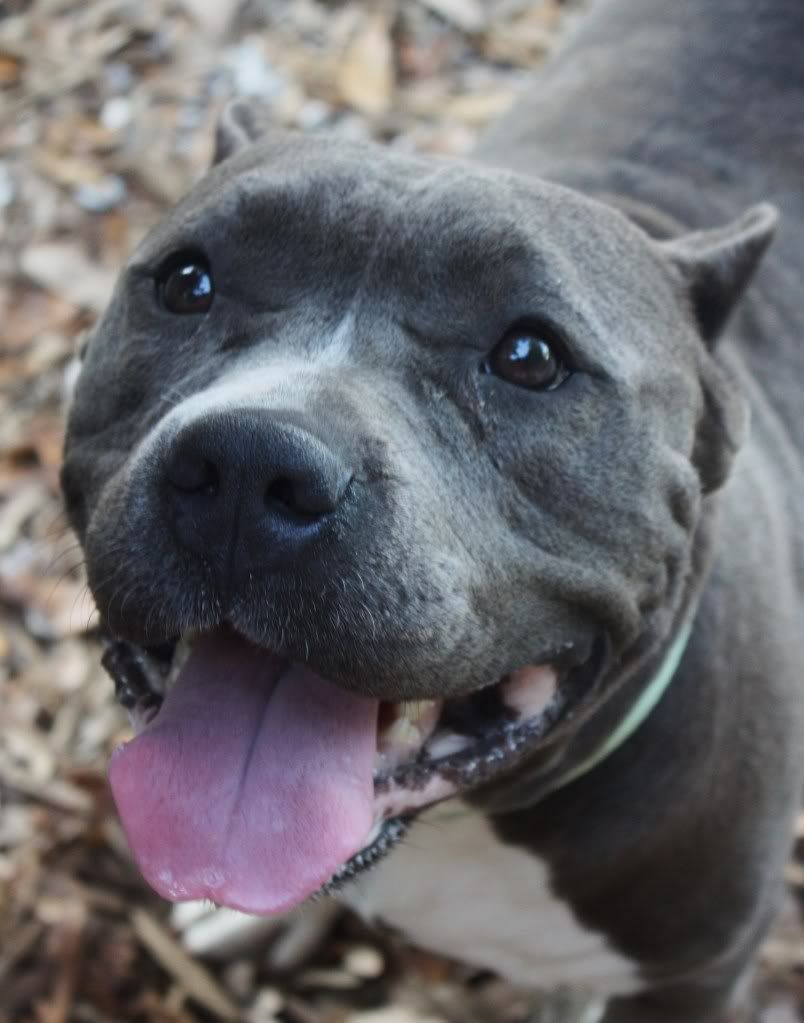 Mary Beth is a short and stocky little girlie from Hillsborough County Animal Services. She was confiscated as a cruelty case, but you would never know she had experienced any trauma or neglect. Her personality is fantastic - totally happy-go-lucky, great with people and animals. She is the perfect poster dog for Bully breeds.
Mary Beth actually passed the Pit Bull Ambassador test at HCAS, but unfortunately, she is heartworm positive. Since heartworm treatment is expensive and requires a quiet, relaxed environment, the shelter was unable to treat. But no worries, she is now with a RRinc foster to start her recovery.
UPDATE 5/30/11:
Mary Beth has completed her heartworm treatment is all ready to find her furever home! This girlie is cat, kid, and dog friendly. She is an absolute delight and is sure to make you smile.