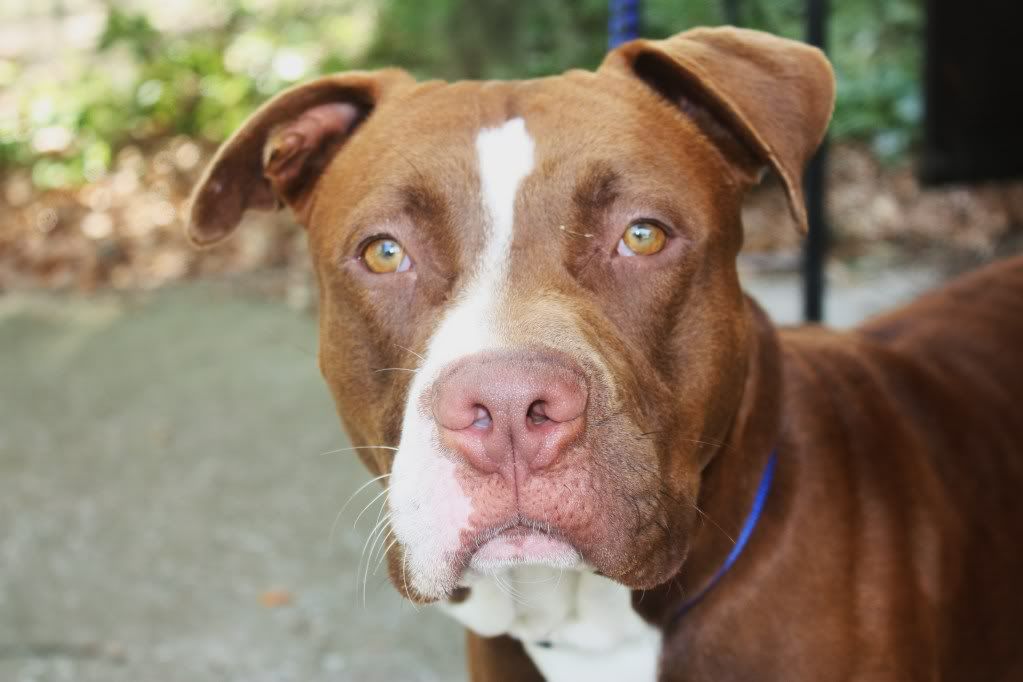 Cajun is a stunning chocolate and white male Pit Bull Terrier. He was picked up by an Animal Control Officer in Highlands County. His owners were contacted, but they never came to get him. Now, he is safe with our rescue and ready to find his forever family!
Cajun is a gentle and well-mannered dog. He takes treats gently, walks well on the leash, and doesn't jump up on people. He is pretty calm and quiet and would probably adapt well to just about any home. He will be starting his basic obedience training shortly.
Stay tuned for updates on the handsome Cajun!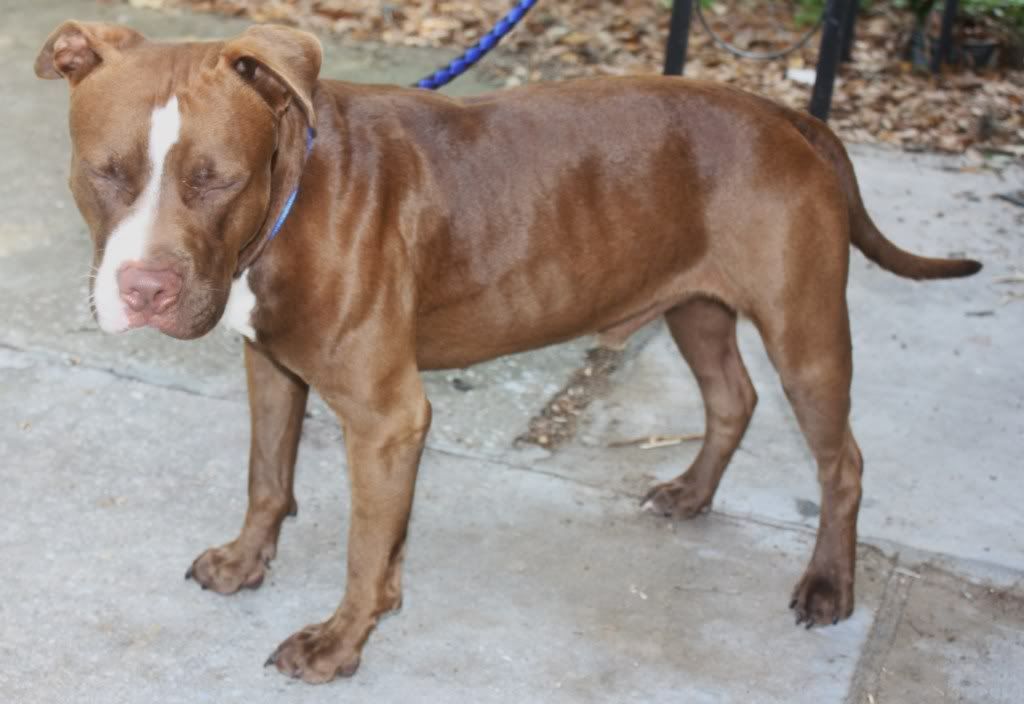 UPDATE 4/17/11:
Cajun is doing great! He has really come out of his shell in the past 2 days and is showing what a fantastic personality he has. He has been out to play with Gumbo for short periods of time, and both of them are getting along perfectly. They would run around together all day if they could!
Cajun has also been a good boy about crate/housetraining. He doesn't care to go in his crate, but doesn't fight it either. Once he's there, he is quiet and relaxed. He is still learning not to barge out the crate door as soon as it opens, though. 
We haven't introduced him to the rest of the pack yet (waiting until after neutering on Wednesday.) He has had some nose-to-nose interactions with the cats, and acted like he wanted to play. I probably wouldn't place him in a home with a timid cat that would run from him, but if the cat was more assertive, it wouldn't be a problem.