Okay - it just doesn't get ANY cuter than Aislynn!!
This adorable little black and white girlie will *totally* steal your heart. Her personality is phenomenal - she greets everyone and everything with a wiggly body and LOTS of kisses. She is being fostered in a home with dogs and cats, and is doing great with them.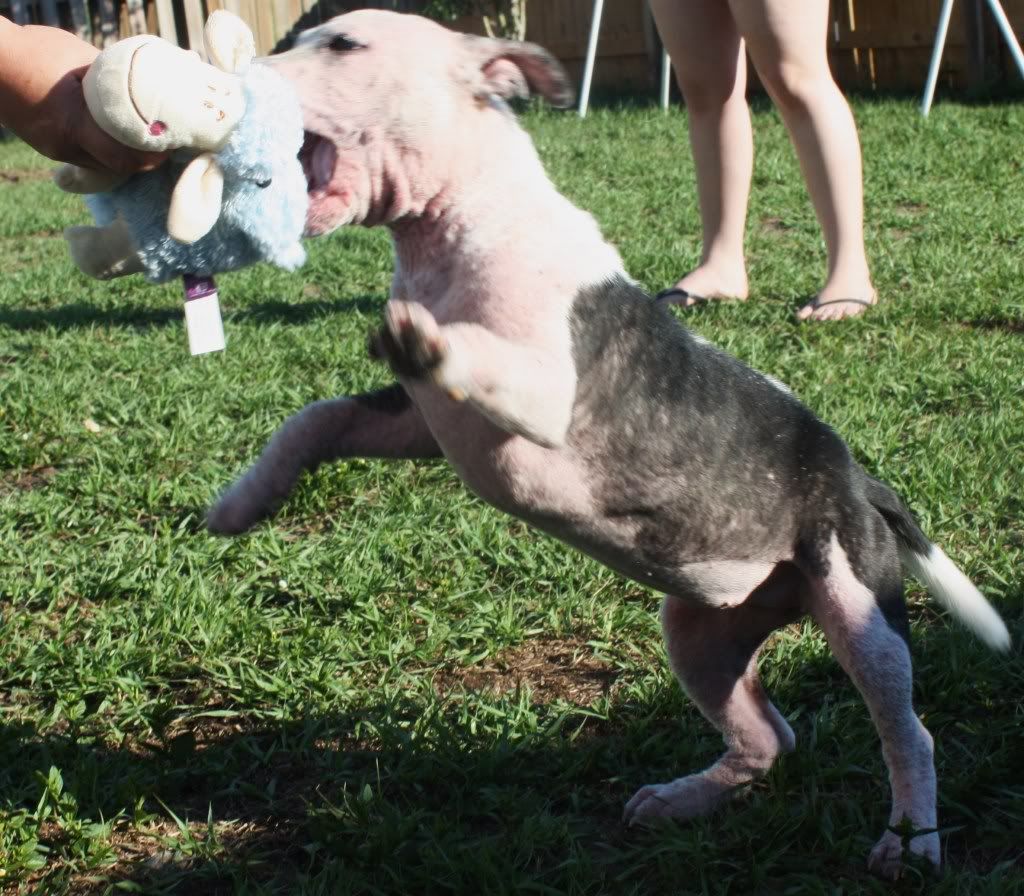 Looking for your next performance prospect? Aislynn is your girl! She has great tug and toy drive, which is super important for agility, disc, and flyball dogs. She is attentive, focused, and always ready to go! She also has a pretty mean vertical jump for a pup, so I could totally see frisbee competitions in her future.
Aislynn would be best suited to an active home. While she would love to be in a home that did agility or another sport with her, she would love to go for evening jog or bike ride just as well :)
Aislynn was pulled from Hillsborough County Animal Services, and she has a bit of
Demodex mange
(a common condition we treat in RRinc.) Her case isn't too severe (compared to, say,
Honey Bun
or
Oliver
), so a couple of rounds of treatment should knock it out.
If you are interested in this amazing pup, please contact
Adoptions@RugazRescue.com